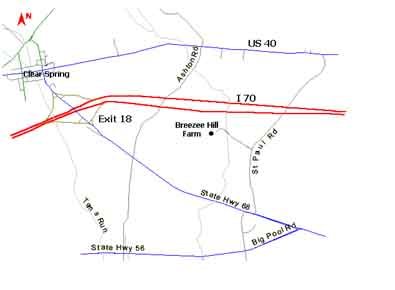 Directions to Breezee Hill from Route I 70

  From Interstate 70 at the Clear Spring            Exit go east on state route 68 toward       Williamsport.

Turn left onto St. Paul Road and watch for           the number 12140 on the sign above the mailbox.

Turn left into the farm lane at 12140.

Come back the lane, cross the bridge, go past the barn and into the parking lot. 

Breezee Hill is no more than three miles from the interstate.