Three and a half miles south is the C and O Canal and Potomac river. The towpath is accessible by bike or foot.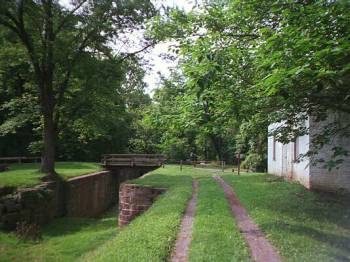 Tom's Run Outfitters runs a canoe rental service on the upper Potomac and other local streams. Call them to reserve a canoe for a leisurely half day or day-long trip.
Western Maryland Rails to Trails now runs for 21 miles along the C and O Canal between Big Pool and Polly Pond. It is a macadam path built on the old B and O railroad line.
The section of trail between Big Pool just west of Ft Frederick and Hancock is an easy day bike trip with several restaurants in Hancock making the trip very "full feeling".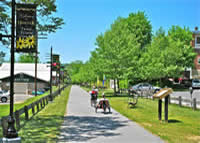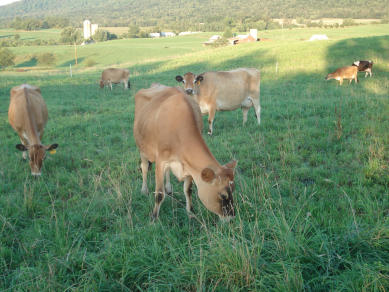 Clear Spring Creamery  is a family owned and run operation located about three miles away. Their cheese is sold at Ernst Mrkt about a mile away from Breezee Hill.